ooober has been helping companies with their consumer sites and mobile web apps, as they build out informational mobile websites and social media blogs focused on highly searched categories including technology, local, education, and lifestyles. We deliver highly rewarding experiences to our customer helping them provide today's digital consumers, innovation and quality content when they are on the move.
meteo.mobi
---
No matter where you are in the world, leveraging GPS and IP based lookup for user location and the Google weather APis, www.meteo.mobi attracts visitors from the around the world looking for weather updates on the mobile web.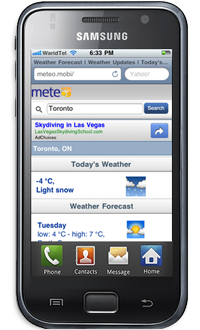 muslim.TO
---
Leveraging the Yellow API for local directory listings and Deal aggregation feeds to provide a centralized location for seeing the deals in the city. This mobile mashup brings all the pieces into one location for the user for this target market.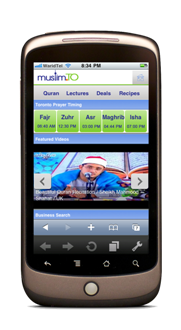 toronto.pk
---
Leveraging Google and Youtube APIs, this mobile site targets specific content for ethnic community marketing. Using best mobile web practices, we have been able to launch multiple versions of tis site across a number of cities across the world.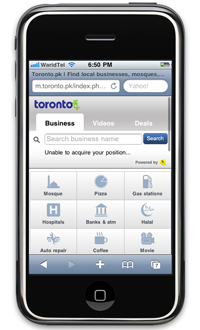 Expertise in Mobile Web & API Integration
---
We deliver highly rewarding experiences to today's digital consumers through innovative relevancy and quality content. Our expertise with content management, device optimization and API integration allows to rapidly help companies launch their mobile web sites very quickly.